Why Paintless Dent Repair?
Paintless dent repair is a cost effective way of removing dents on a vehicle without causing damage to the frame or paint. Even when a car is damaged by hail causing hundreds of dents, it can still be repaired back into the condition it was in before the storm occurred. At IntelliDent we use the latest technology and tools to ensure the vehicle is repaired to the best condition possible. We hire and train specialists that can ensure your favorite vehicle will be in good hands. Insurance companies also prefer paintless dent repair when fixing hail damage on vehicles. Still not convinced? Checkout the 5 benefits of paintless dent repair.
Hail Repair Made Easy
IntelliDent specializes in auto hail repair caused by damaging hail storms and continues to be one of the most common types of repairs that we perform in our shop. Hail can often be one of the most damaging forms of weather we can experience and the effects can be significant on your vehicle. Luckily using the paintless dent repair technique we can meticulously repair most dents made from hail damage.
The cost of hail repair depends on three factors. The size, number, and location of the dents on your vehicle. You can get an accurate estimate of your repair by using our online calculator.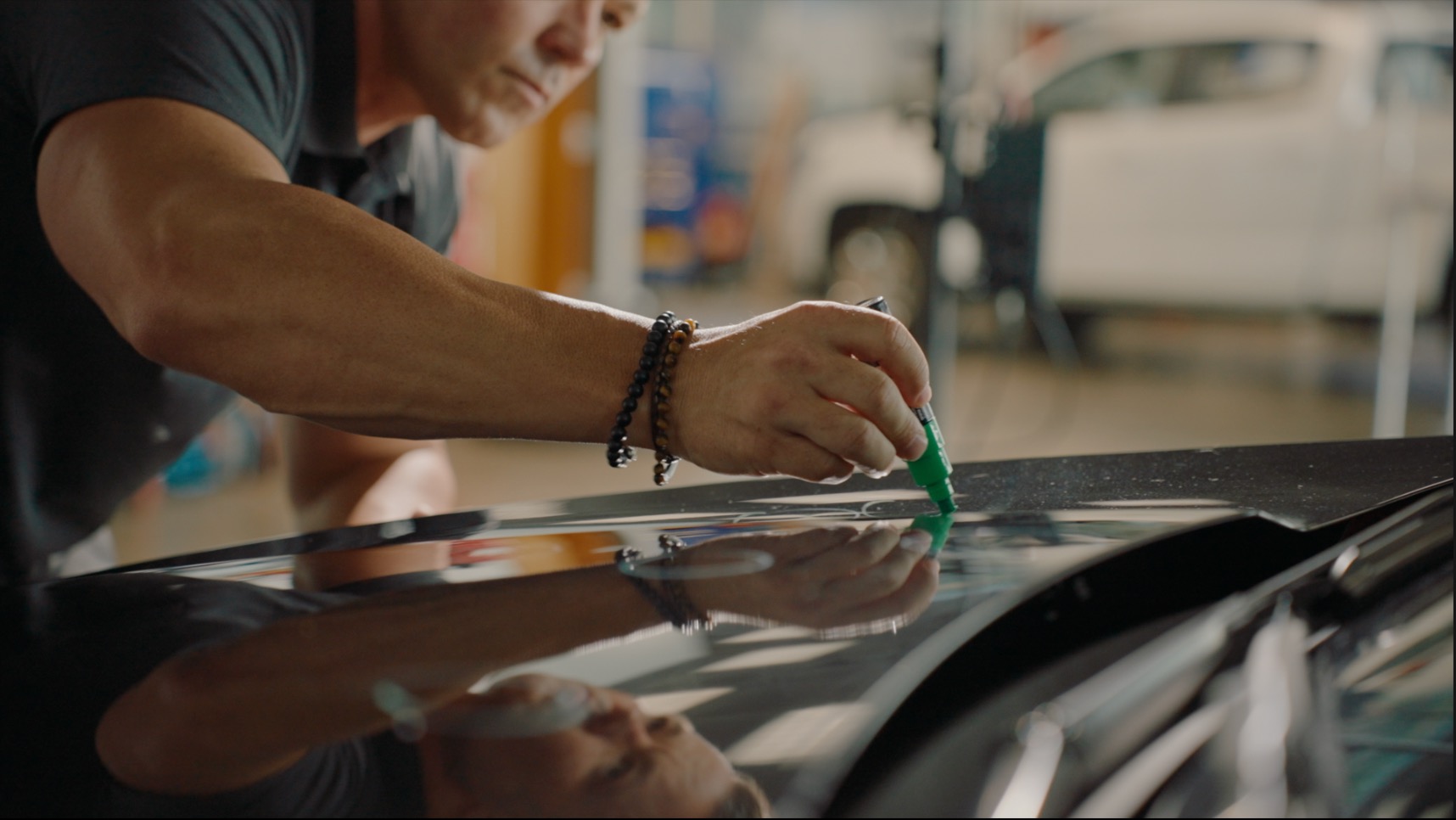 Still unsure if IntelliDent is the right choice for hail dent repair? Take a look at what our customers have said about their repairs. At IntelliDent we will be sure to communicate through each step in the process. We can even come to your home or office and inspect your vehicle at no charge! If you car has hail damage we also provide a free rental car that we can drop off at your home or office, while we valet your vehicle to our repair shop. Hail repair made easy!